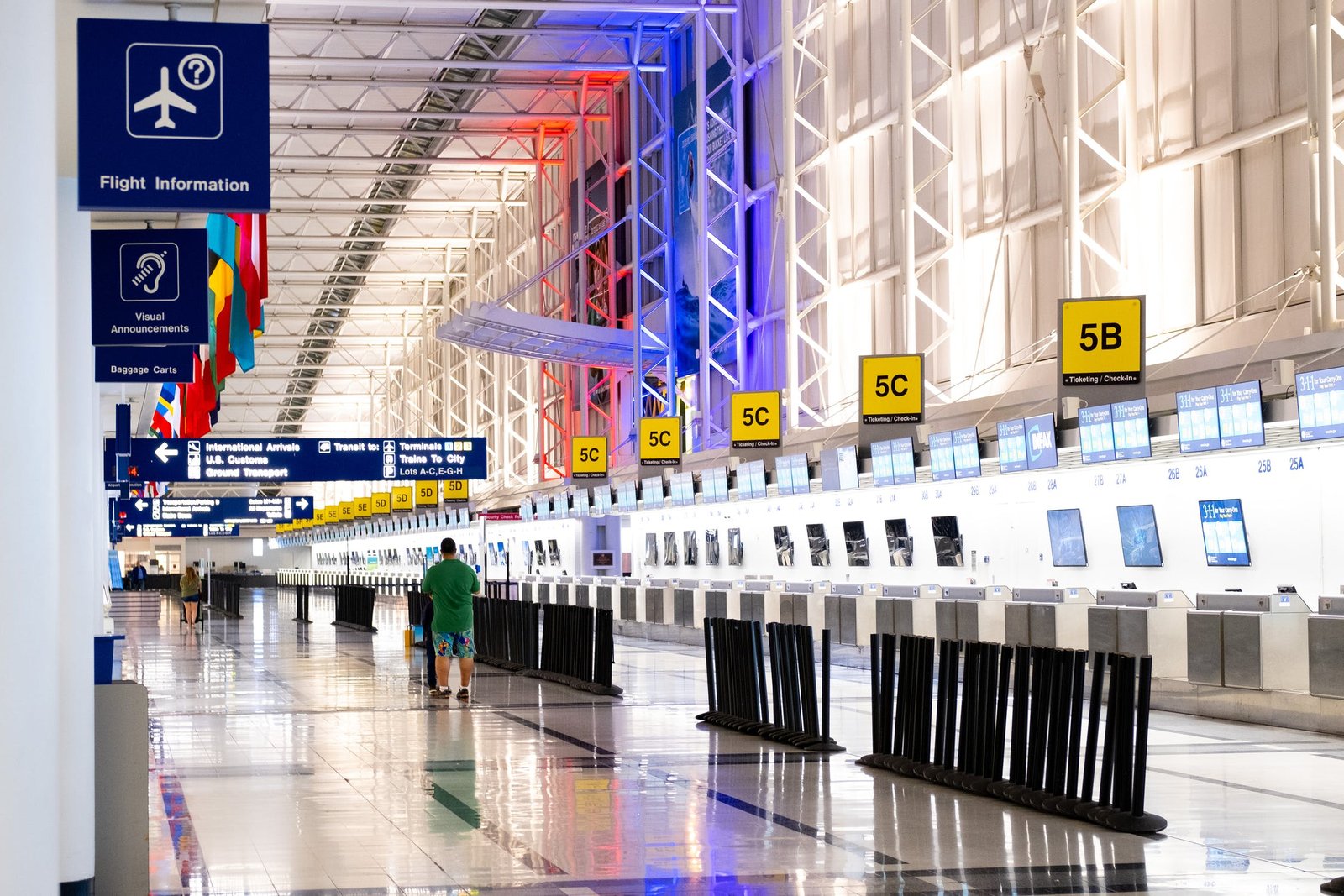 22 of the Best Airport Travel Hacks
Airport Travel Hacks
Frequent travel can be quite interesting and stressful, especially passing through countries that you have never been to before. It is also a hassle passing through busy airports that can take a toll on you and keep you exhausted and famished at the end of your journey.
To ensure you get yourself in the best possible shape at your destination, we have put together some airport travel hacks which should help you overcome these issues and arrive in better shape than you would be without adhering to them. You could also save some money and time by following these airport travel hacks.
1. Go to the Left
When you are choosing which line or way to go through airport security, choose the one to the left. Most people are right-handed, and subconsciously they will choose to go to the right. Studies have shown that lines to the left tend to be shorter.
2. Bring a water bottle that can be collapsed.
You cannot carry liquids through security, including bottles of water. Because bottled water in airports can be very expensive, you might want to bring an empty water bottle that can be folded up. This way, you can fill it up while you are in transit and drink from it. I love this Que Collapsible Bottle featured below.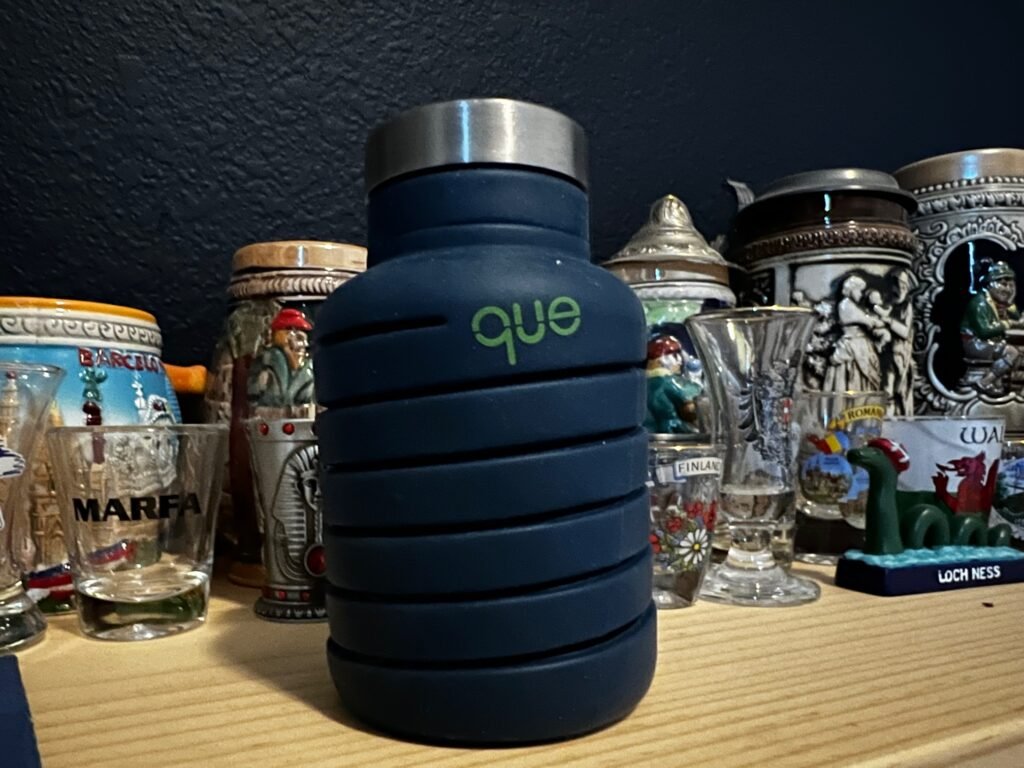 3. Always keep a charging cable, a travel power adapter, and a backup battery pack on hand.
Your phone battery could lose its charge if you are on a long-haul flight or have to spend hours in transit, so carrying a charged battery pack would be advisable. You should also have a portable charger which you could charge at the airport or on the plane whilst you are on the flight.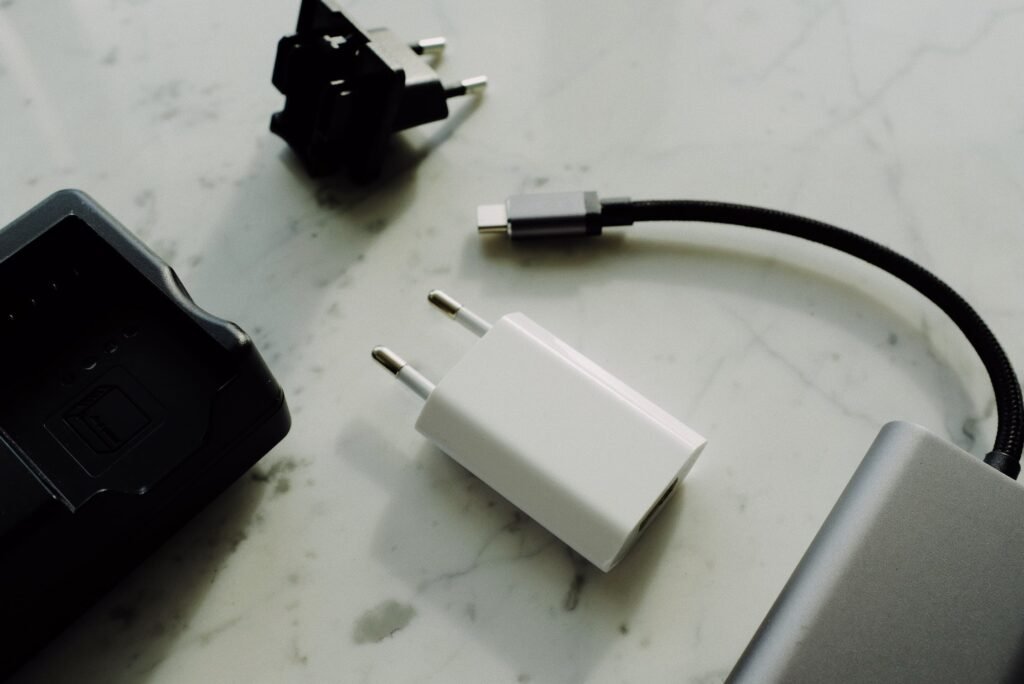 4. Ensure that your laptop is safely packed.
Put your laptop in a good carrying case because it will need to go through customs and security checks and needs to be kept safe so it doesn't get broken. I'm a huge fan of the Solgaard Backpack because not only does it protect your laptop but it also comes with a wardrobe closet.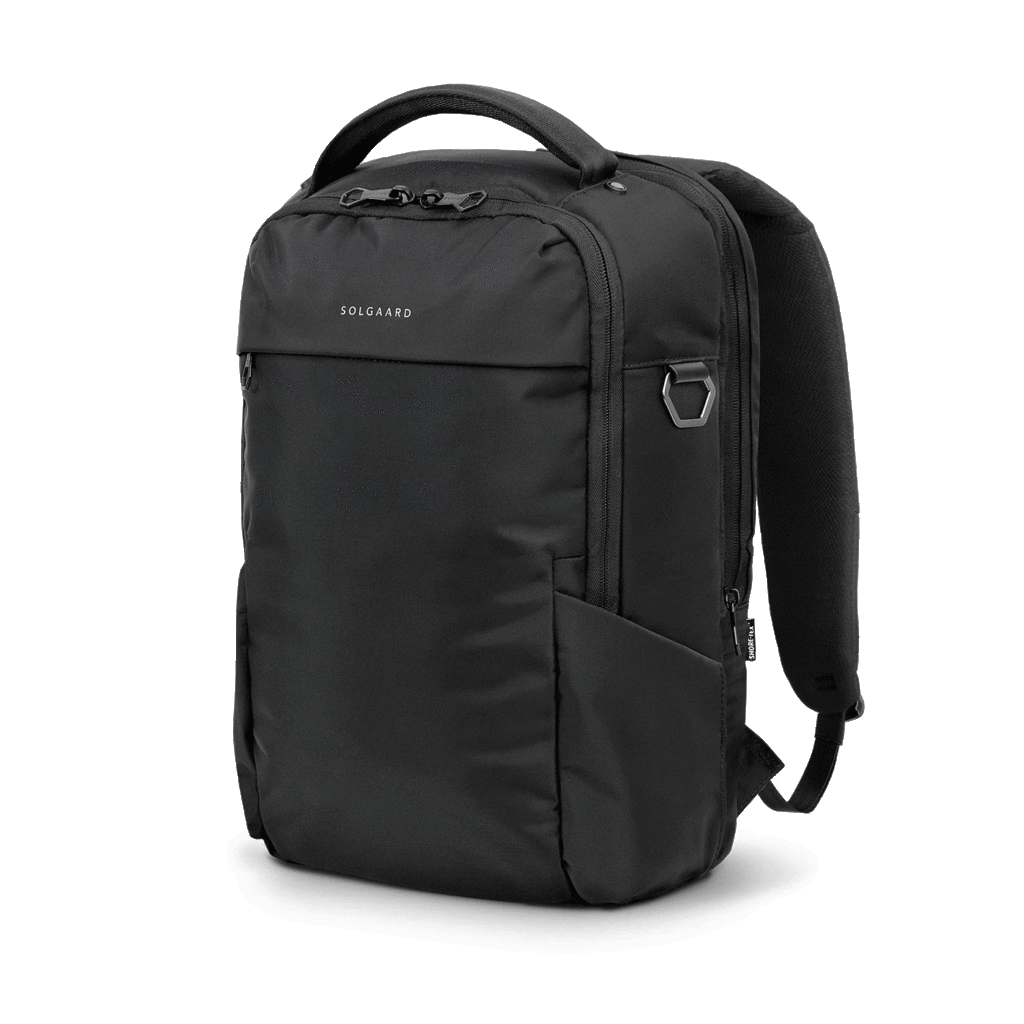 5. Tag your luggage
Tie a bright-colored ribbon to the handle of your luggage, which would be easily identifiable and stand out prominently when it comes onto the conveyor belt with other similar bags. It's not a bad idea to invest in an AirTag or something similar, especially with the way bags get lost these days.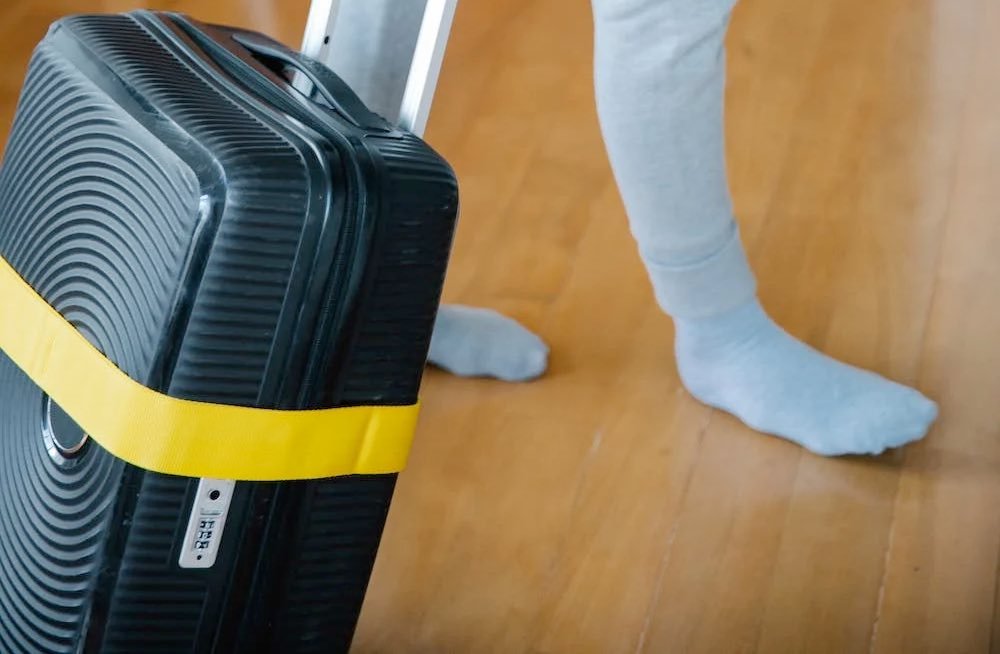 6. Bring some snacks with you.
Having some snacks with you would be advisable. There have been so many times when I'm running short on time trying to catch a flight and can't eat and then I start to feel light-headed. However, check with airport security to see what you can and cannot bring. Also, snacks are overpriced in the airport.
7. Wear proper clothing.
It may be quite cold inside the planes, so bringing a pair of thick socks or compression socks for the lengthy time spent sitting is recommended. A jacket is also a must to bring, just in case. I recommend this BauBax travel jacket as it is extremely versatile and stylish. Also, some cheap thin house slippers are also nice to wear so you aren't barefoot on a plane.
8. Ask for an upgrade
You could very politely request an upgrade on your flight at the counter if it is a special occasion for you, and the worst that they could do is to refuse. Some may oblige you or offer an upgrade for a smaller fee. Also, if you join the airline's reward program, you can work towards status for an automatic upgrade!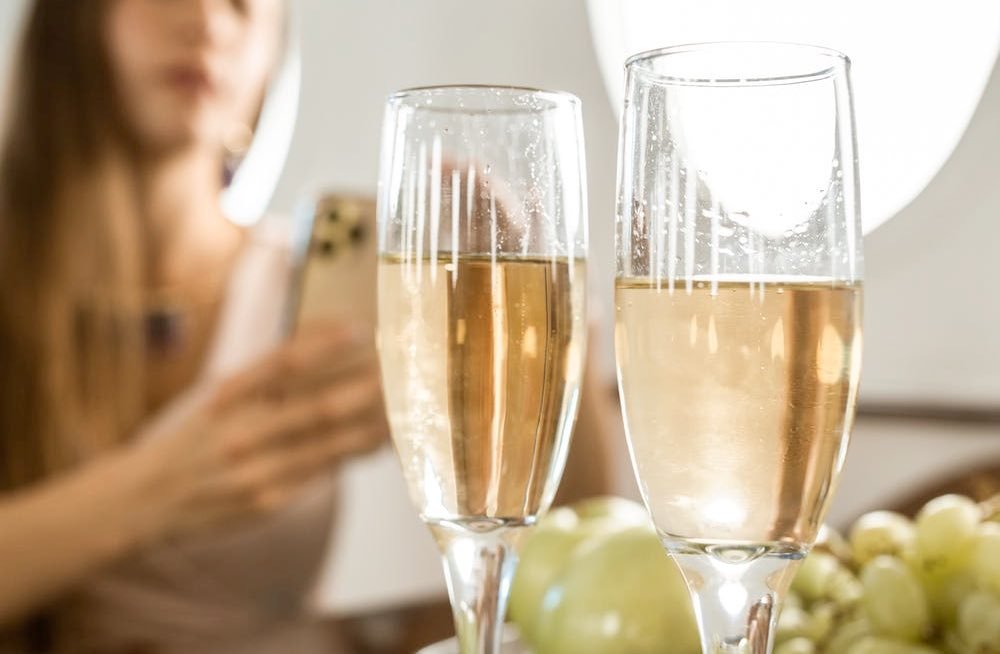 9. Wear glasses over contacts
Whilst on a flight, try to avoid contact lenses. Your eyes will get dry as it is on long-haul flights, so wearing contacts can make that even worse. You would also be able to take a nap and relax, ensuring that you are refreshed on arrival a lot easier.
10. Wear your jackets and coats instead of checking them.
If you are traveling to cooler climates, do not pack your jackets and coats as they will add to your weight in the luggage, which can bring you over the limit and end up costing you an additional fee.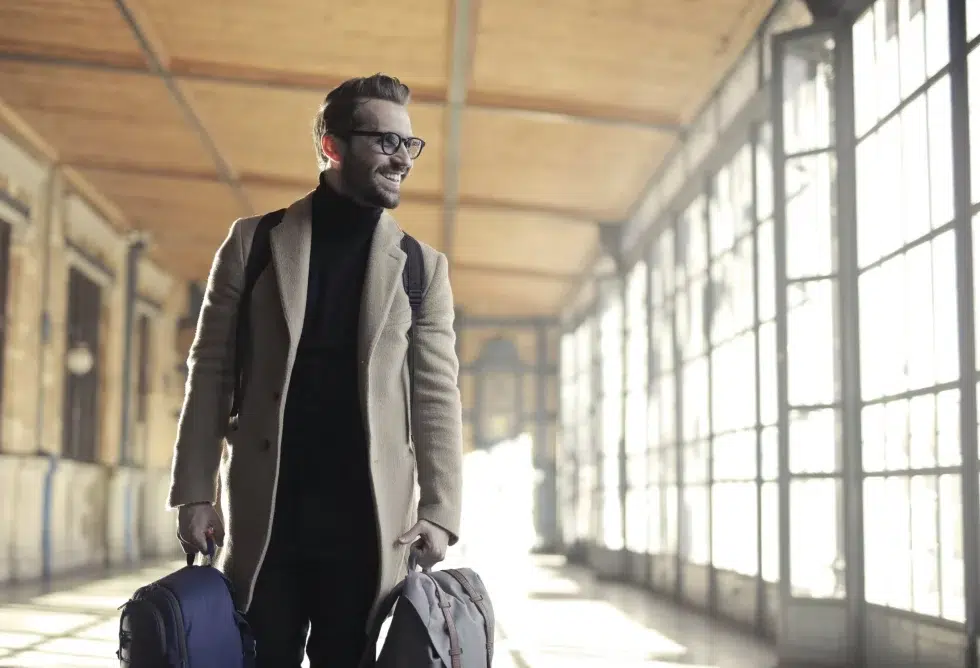 11. Fly in the night
Try to catch a flight that leaves late in the evening, which would allow you to sleep over and wake up in the morning at your destination. This would also ensure that there are fewer travelers traveling at that time of the day, as airports are generally busy during the morning and afternoon.
12. Check in on time.
Most airlines permit check-ins within 24 hours of departure. Doing so would ensure that you do not wait at the check-in counter but directly go through customs and security, wasting no time if you are not checking a bag.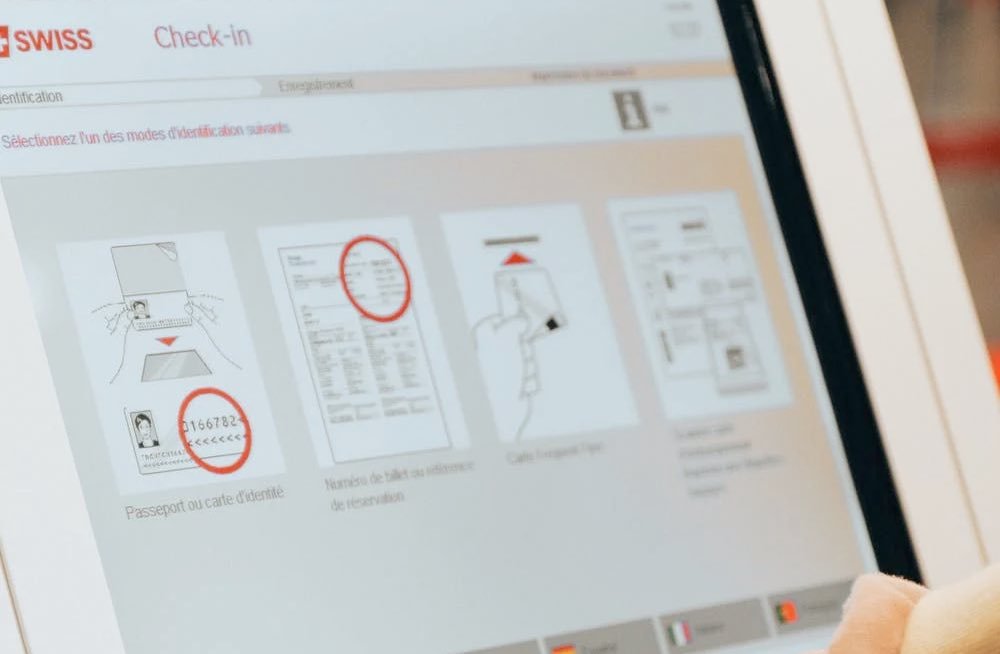 13. Try to avoid checking a bag.
Waiting to check a bag is one of the most time-consuming things you can do at an airport. The lines are long and slow. Also, checking a bag means you've opened yourself up to lost baggage. Not only that, but with almost all airlines, a checked bag costs money, whereas a carry-on can be free a lot of the time.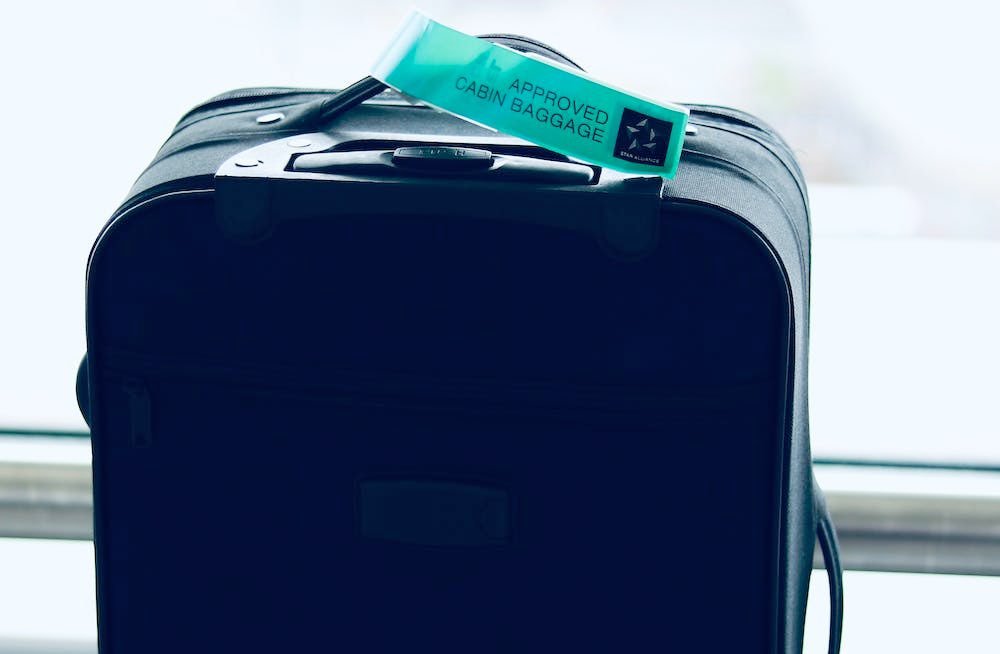 14. Pre-select your seat.
Get the best seat possible so that you can enjoy the flight, especially whilst it is taking off and landing at your destination, which could be quite picturesque from above. The window is also great for propping your head against and sleeping. For a quick exit and boarding, go to the front. For the possibility of fewer people, getting a seat towards the back would be your best bet. Another good resource to check what is considered the best seat and seat maps on each individual aircraft or flight is SeatGuru.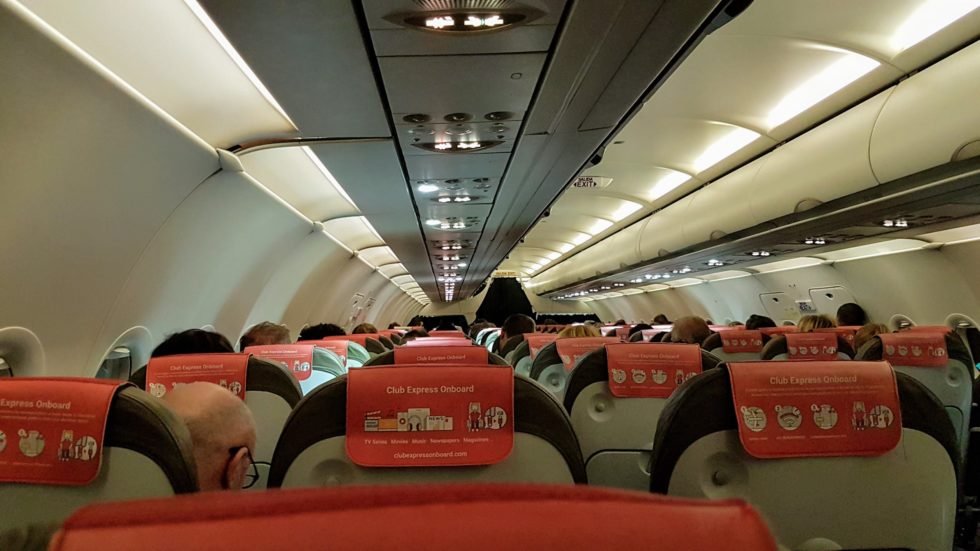 15. Remember where you parked
Take a picture of the place you parked your car (there is usually a sign near every section) or note it down so that you will not be going around in circles trying to find your car when you return after a long trip.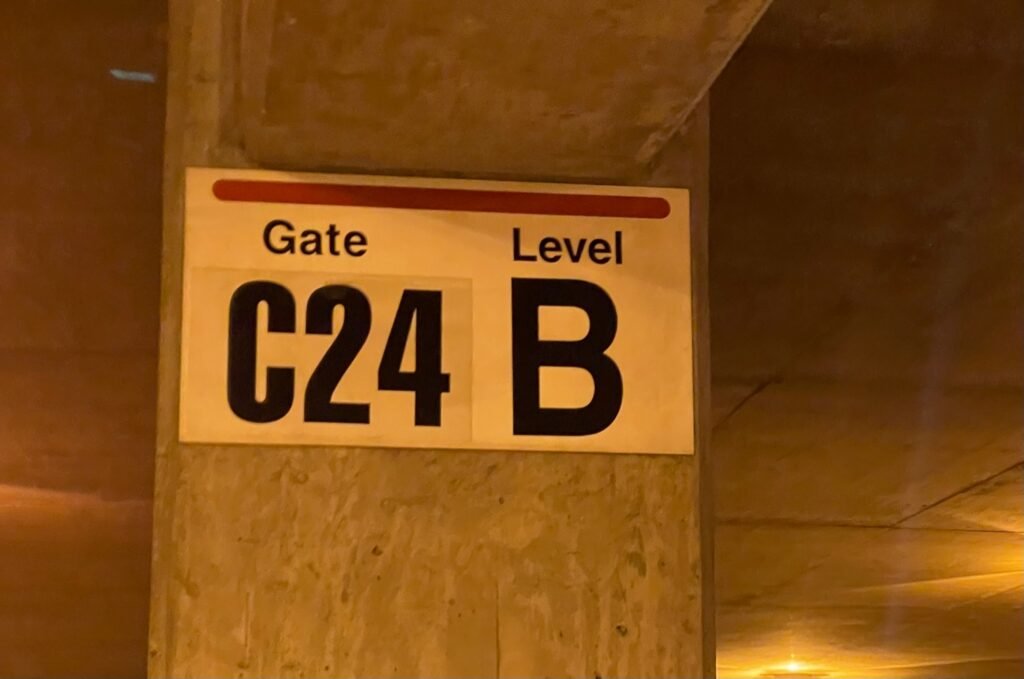 16. Check your flight time.
Prior to leaving home or your hotel, check whether the flight is on time because if it is delayed, you could relax and get there on time or you would need to hang out at the airport, wasting time.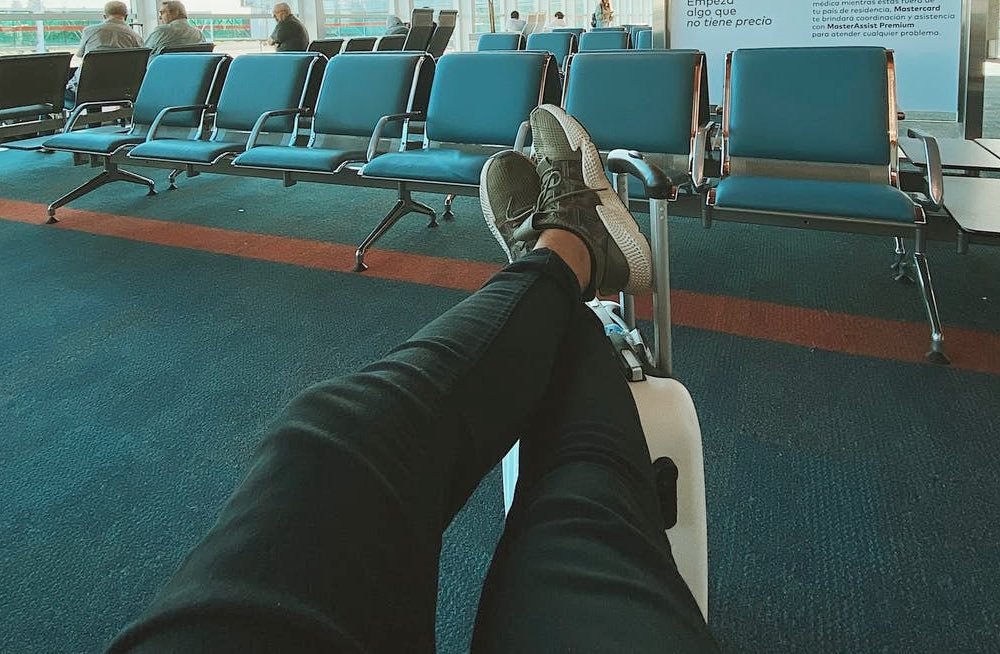 17. Get airport lounge access.
There are numerous credit cards out there that come with airport lounge passes. Alternatively, you can purchase day passes at lounges a lot of times. Another option is getting something like the Priority Pass or The Founders Card that gets you access to lounges around the world.
18. Restaurants at the airport
Check out the food at the restaurants inside the airport prior to your flight, which would give you prior knowledge of where you can eat depending on your taste, diet or budget.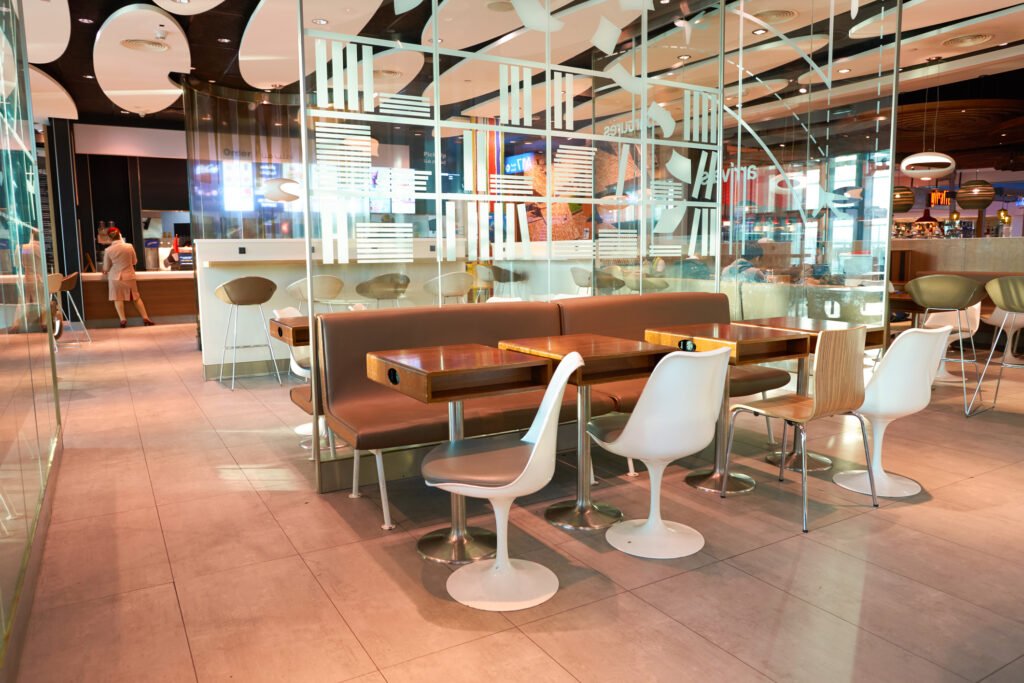 19. Capture a photo of your luggage
Snap a photo of your luggage. This could help the airline staff to locate it if it is inadvertently lost in transit and does not arrive at your destination. Also, as mentioned above get an AirTag!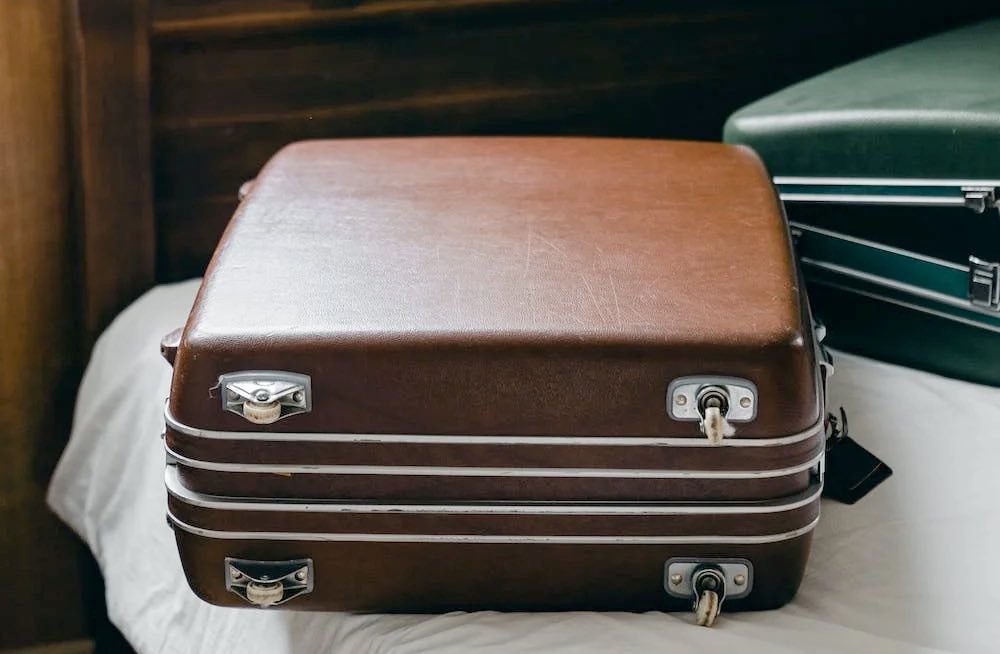 20. Don't rush to board.
Once boarding starts, take your time and don't rush to the gate and get into a frenzy with the shoving and pushing to get through. The flight will not leave without you, so take your time and leisurely walk through and board. If you want to board earlier again, there are ways to do that through credit card status and loyalty status through the airline. Some airlines even offer priority boarding for an extra charge, which is worth it if you are worried about carry-on space.
21. Bring your headphones.
Some airlines charge for headphones, so it will be safer if you carry your own, which would save you the hassle and the cost. Also, if possible, opt for noise-canceling headphones. They make a huge difference in cutting out all the engine noise and people talking. I personally love my Sony WH-1000XM headphones because the noise-canceling is top notch and the sound is nice and balanced.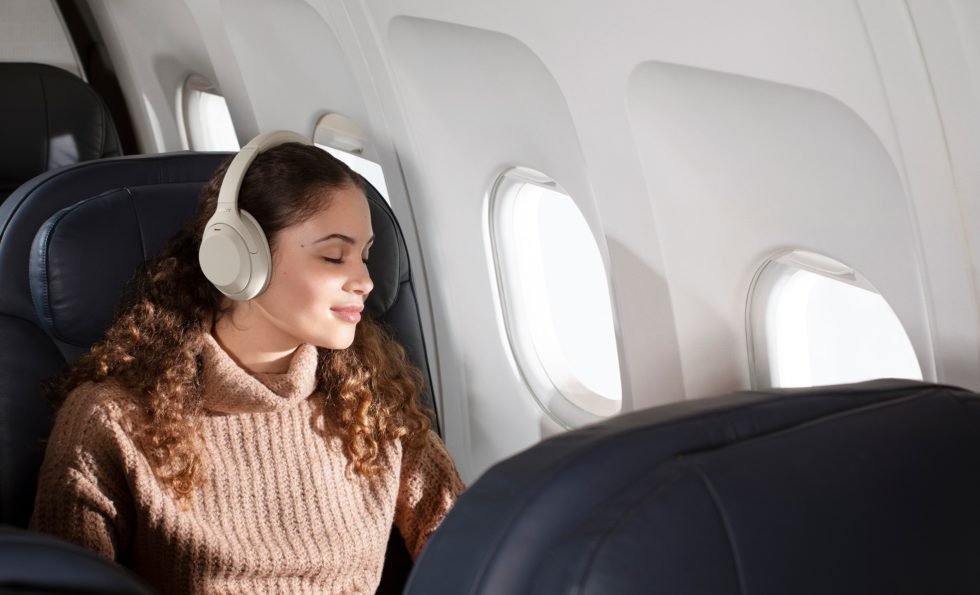 22. Check the rules.
Now, the last of the airport travel hacks but probably one of the most important. Check the rules and requirements! Prior to leaving for the airport, check out what you should know about the security, COVID, and customs rules as they change quite often and could be different from when you flew the last time. Advance knowledge is an asset and would avoid any hassles you could encounter. A great tool to check a lot of this can be done with Sherpa.